Looks
The Alpine A110's impressive performance is complemented by a super clean and sleek design. Details from the car's 70s design can be seen throughout the new model and add a very nice touch. The Alpine blue combined with the new 18 inch wheels, make the car really stand out on the road. The car appears small at first but you realise that the proportions are in fact perfect as soon as you hop in for a drive. The car is a work of art conceptualised by the French designers at Alpine.
Interior
If you're looking for a luxury feel, then the Alpine might not be the car for you. There is a clear focus on performance versus luxury. The car looks great at first glance; the materials are expensive and the layout is almost perfect. However, a few details take away from the luxury feel, such as the position of some of the buttons—seat heating is difficult to find—and also the infotainment unit can be improved. But, I really like the look of the gearbox, steering wheel, and the three different driving mode designs. Overall, the interiors are nice!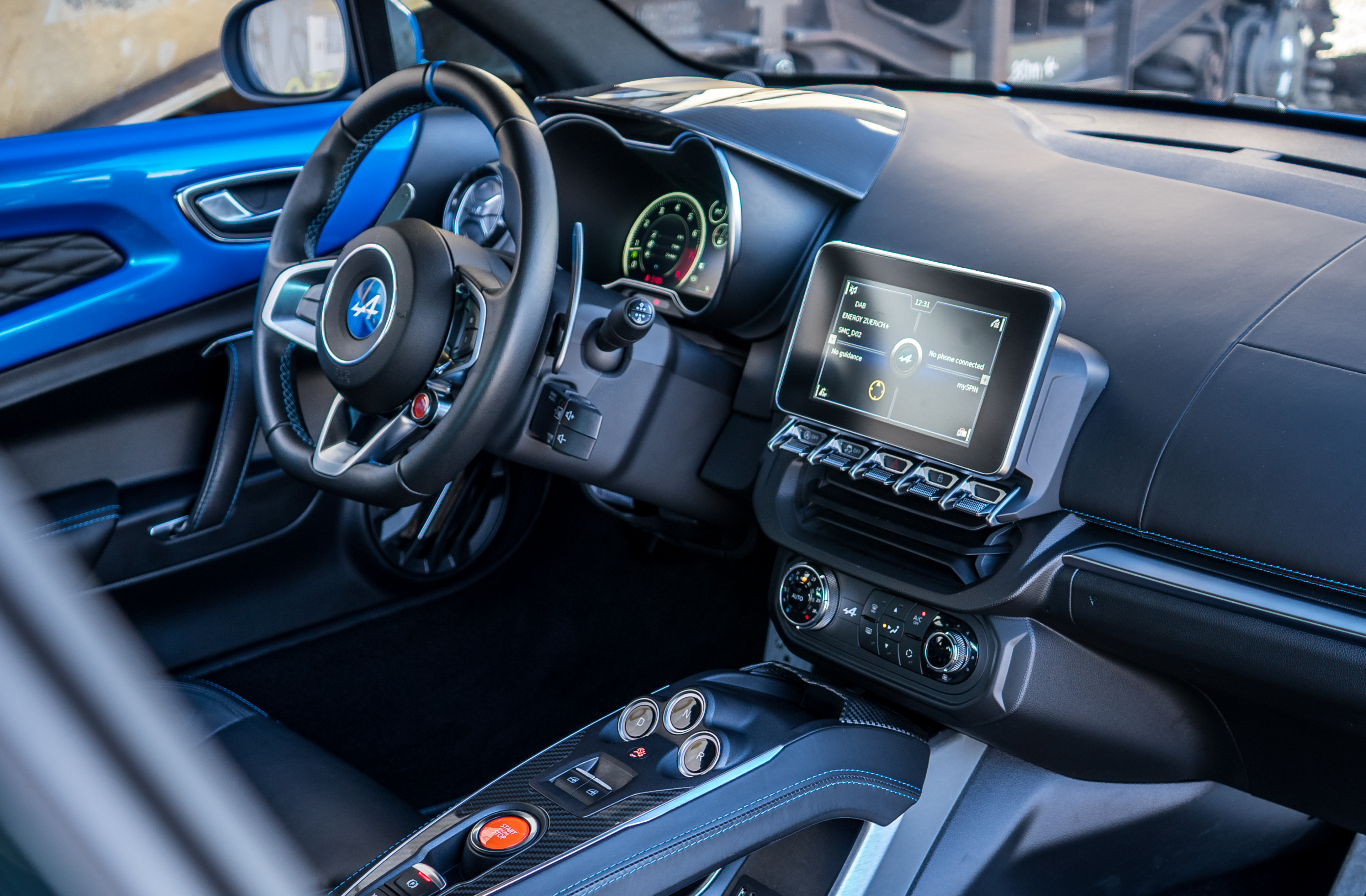 Driving
With the A110's amazing 1.8 litre turbo engine charged with 252hp and a sublime mid-engine chassis, this is a car that promises to be pretty special to drive. And, I can confirm that it is! As soon as I started the engine, I got the feeling that I was driving a go-kart. It's so easy and so smooth but equally aggressive with your foot on the gas. I wasn't expecting this much power from a 1.8T engine, to be honest. I really loved driving the car and getting so much power out of it. A true masterpiece, if you ask me.
Verdict
My overall impression is positive. The car performs very well, looks stunning, and is very comfortable—even for someone as tall as me. The one thing I'd improve is the price; it's a little too high compared to the competition.